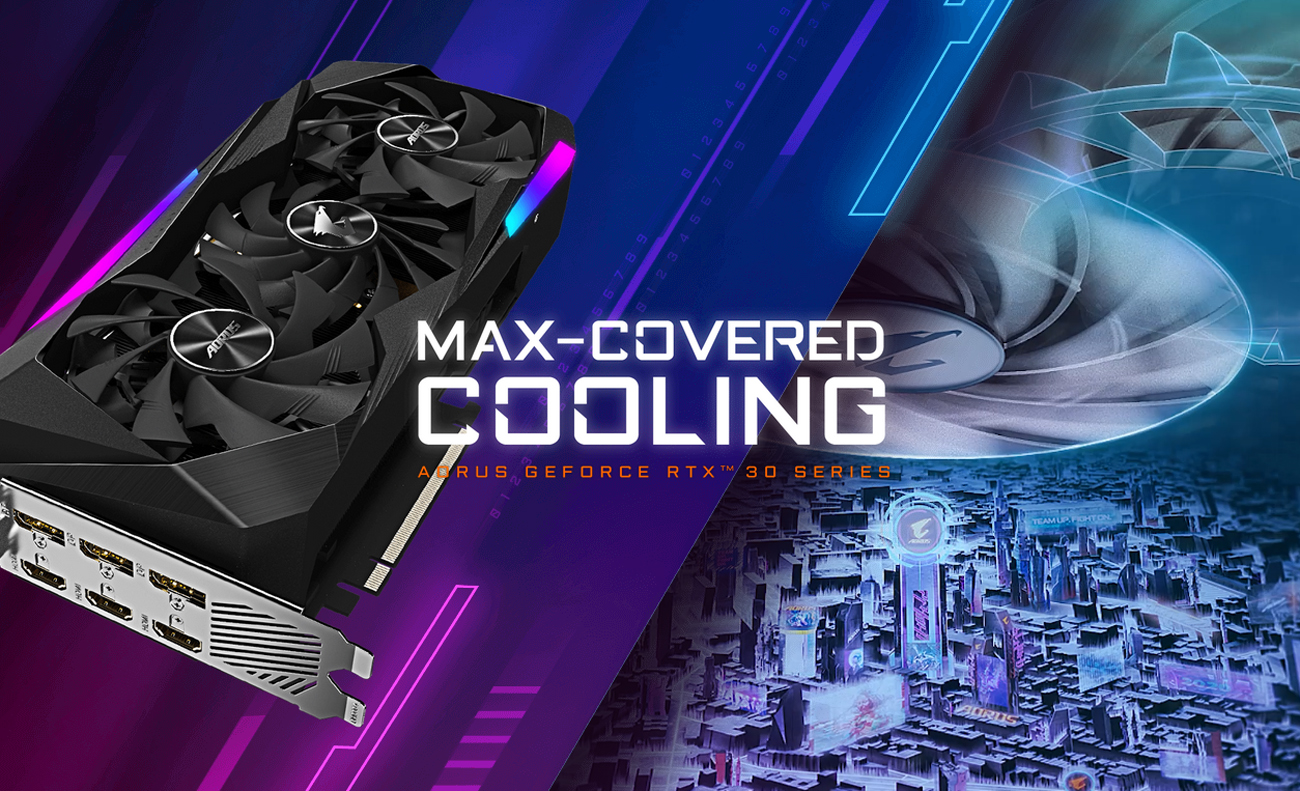 In the AORUS dimension, everything is constructed digitally. The lighting and patterns are mapped onto the products with an efficient, free flowing style. Welcome to the Digital Code Era.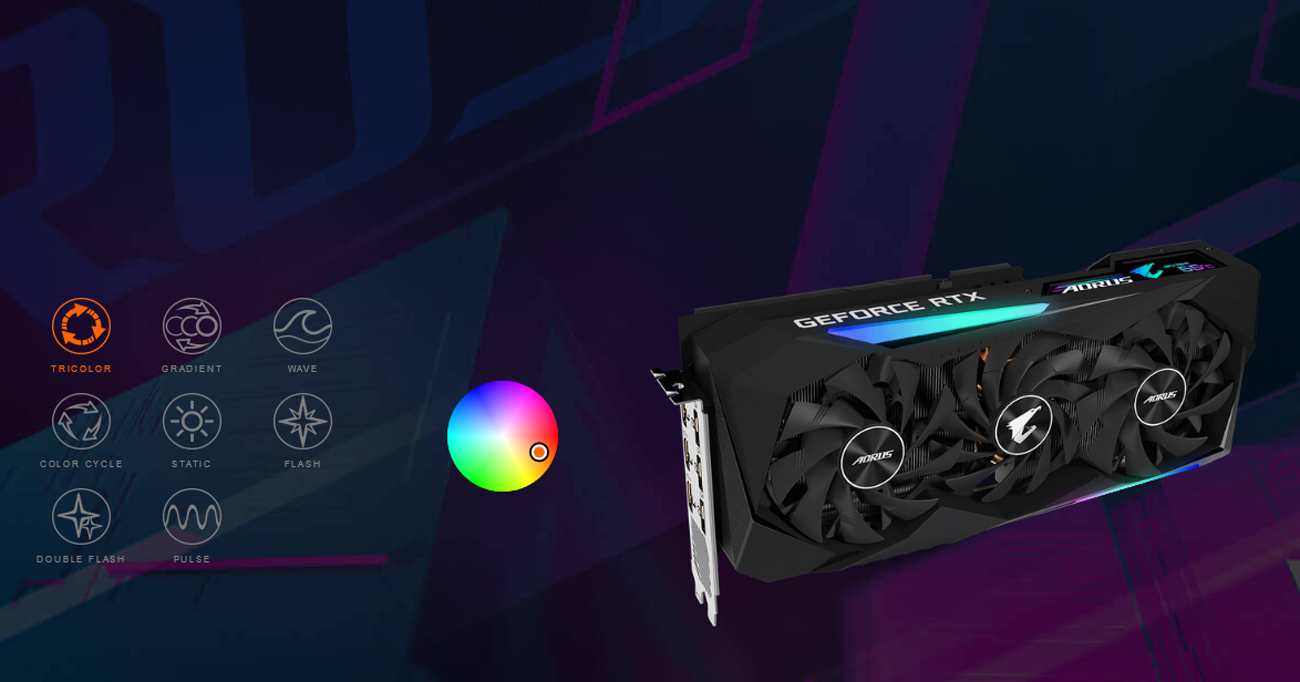 RGB FUSION 2.0
With 16.7M customizable color options and numerous lighting effects, you can choose lighting effects or synchronize with other AORUS devices.
PERFORMANCE
GeForce RTX 3070 with 8G memory and 448 GB/s memory bandwidth has 5888 CUDA® Cores, 2nd gen ray tracing cores and 3rd gen tensor cores operating in parallel. It is the most suitable solution for those who are gaming, rendering, and developing A.I. technology.
METAL BACK PLATE
The metal back plate not only provides an aesthetical shape, but also enhances the structure of the graphics card to provide complete protection.
DUAL BIOS
Silent mode will provide a quieter experience. The mode switch requires a reboot to take effect. The default is OC mode.
6 OUTPUTS
You can choose 3xHDMI or 3xDP for your monitors without any adaptors. (Option 4 views)
POWER INDICATORS
When experiencing any power supply abnormality, the indicator will alert gamers by flashing light.