GIGABYTE X570 AORUS ELITE WIFI AM4 AMD X570 SATA 6Gb/s ATX AMD Motherboard
DESIGN CONCEPT
DOMINANT IN DARKNESS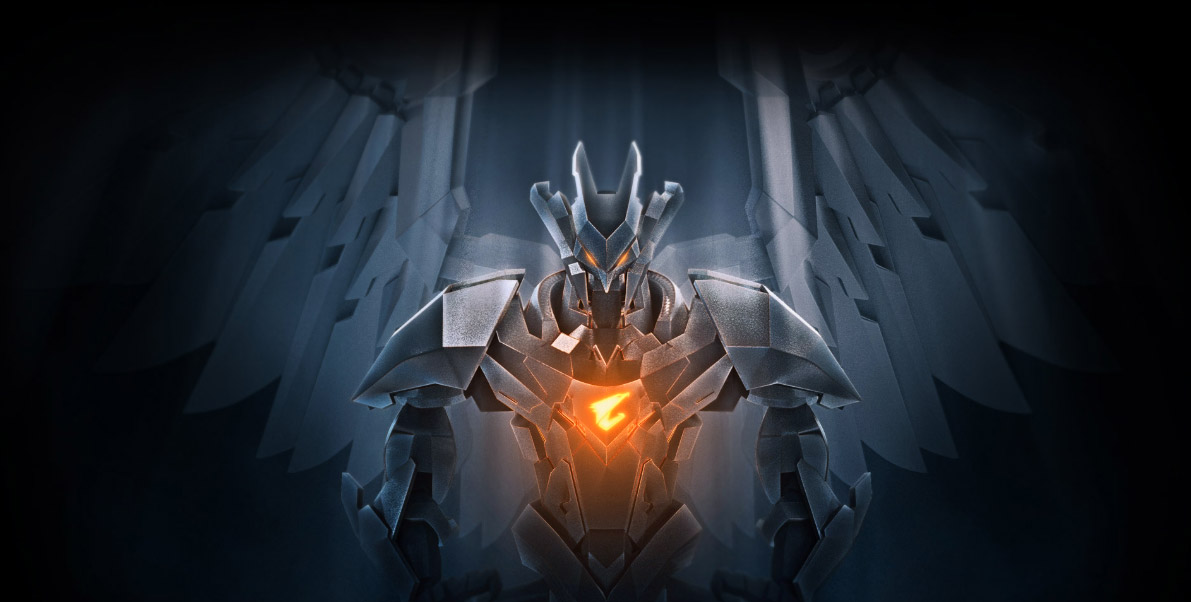 In the dark, starless night, the falcon strikes fear into the heart of its prey. Even with minimal visibility, the falcon pinpoints its prey and patiently anticipates the perfect moment to swoop in for the kill. The falcon with its laser-sharp gaze dominates the darkness of night in the same manner that AORUS Core Lighting illuminates the vast AORUS ecosystem.
GET READY FOR AMD RYZEN™ 3000-SERIES
GIGABYTE X570 motherboards based on the AMD X570 Chipset provide full support for 3rd Gen AMD Ryzen™ Processors. The all-new design is a testament to GIGABYTE's dedication to design quality. GIGABYTE X570 motherboards offer a rich list of features such as support for PCIe 4.0 and USB Type-C™ interfaces on select boards, refined audio, high speed of Ethernet and latest standard of WiFi design, to fulfill users' performance, audio and data transfer needs. The new, advanced power and thermal design enables users to unleash the performance on AMD Ryzen™ 3000-series processors, making the GIGABYTE X570 motherboards perfect for users looking to build the best AMD platform gaming system.
AMD StoreMI Technology
GIGABYTE X570 motherboards maximize your PC's potential with AMD StoreMI technology. StoreMI accelerates traditional storage devices to reduce boot times and enhance the overall user experience. This easy-to-use utility combines the speed of SSDs with the high capacity of HDDs into a single drive, enhances the read/write speeds of the device to match that of SSDs, bolsters data performance for incredible value, and transforms the everyday PC to a performance driven system.
The Benefits of AMD StoreMI:
Making the PC Experience Fast, Smooth and Easy
Optimizing Computer Responsiveness from System Boot to Application Launch
Offering SSD Performance with HDD Capacity at an Affordable Cost
Quickly Accessing Key Files by Automatically Learning Users' Computing Behaviors
Ultimate Power Design
To unleash the full potential of the 3rd generation of AMD Ryzen™ CPU, the motherboard requires the best CPU power design. With the best quality components and GIGABYTE R&D design capability, the X570 AORUS is a true beast among motherboards.