Noctua NH-D15 chromax black, 140mm dual-tower CPU cooler (Black) LGA 1700 Compatible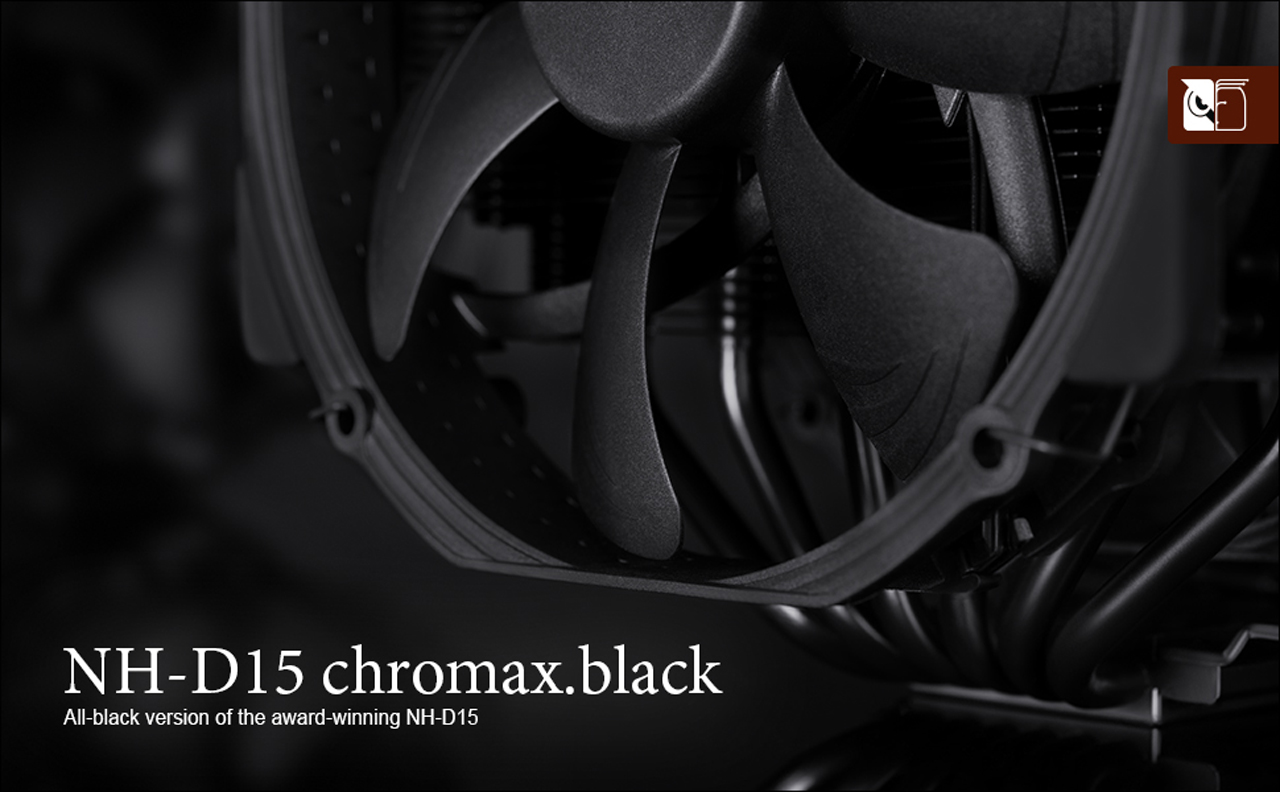 The NH-D15 chromax.black is an all-black version of Noctua's award-winning flagship model NH-D15 premium-quality quiet CPU cooler. Thanks to the same proven dual-tower heatsink design and NF-A15 PWM fans, it stays true to the NH-D15's successful formula of rivalling the performance of all-in-one water coolers while maintaining superb quietness of operation. At the same time, the chromax.black version with its black fans and black coated heatsink combines these assets with a sleek stealth look. Topped off with the renowned SecuFirm2 multi-socket mounting system and Noctua's enthusiast-grade NT-H1 thermal compound, the NH-D15 chromax.black is a deluxe choice for both overclockers and silent enthusiasts who seek an elite-class heatsink that looks just as great as it cools.
6 heatpipe dual-tower design
As compared to conventional single tower heatsinks, the NH-D15's fine-tuned six heatpipe dual-tower design provides more surface area, better heat-distribution and superior airflow efficiency in dual-fan mode.
Dual NF-A15 140mm fans
The NH-D15 features two of Noctua's premium-class NF-A15 140mm fans. Complying with Noctua's AAO standard and featuring sophisticated aerodynamic design measures such as Flow Acceleration Channels, the NF-A15 has quickly built up a reputation as one of the best 140mm fans on the market.
High RAM compatibility in single fan mode
Thanks to its recessed lower fins, the NH-D15 provides 64mm clearance for tall memory heatsinks in single fan mode, making it compatible with most high-end RAM modules on the market. In dual-fan mode, the NH-D15 should be used with standard-height RAM (up to 32mm).